At Contract Dewatering Services, we're one of the Midwest's leading dewatering companies and our goal is simple: to redefine how dewatering is delivered – leading with service and stepping up to challenges.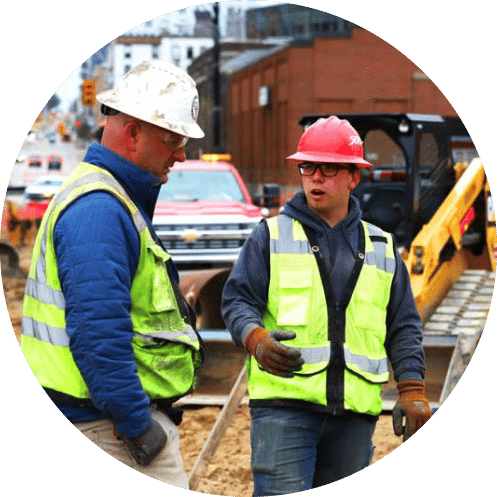 We were started in 1979 by Richard Neumann, who worked in the industry for almost a decade before looking around and saying, "You know what? I think I can do this better." It's an efficient and honest origin story but that's the same way we like to work.
Decades later and we're still a family-run business dedicated to solving problems for our customers. Richard's daughter, Lisa Jackson, took over operations in 2012 and became president in 2017. Having worked at the company since 1994, Lisa has helped shape and continue CDS' legacy of unmatched ingenuity and work ethic.
As a family-run business, our focus has always been on building lasting relationships with our customers, which means we don't just get the job done. We get it done right.
Our focus for the future is simple, continue growing our company and evolving as the leader we know we are in the dewatering industry.
Lisa, CDS President
Our Team
DEWATERING EXPERTS
To find the right solution to your groundwater problems, you'll need more than just equipment. It'll take experience, resourcefulness, and a team that treats you like a partner.
FAQS
GOT QUESTIONS? WE HAVE ANSWERS.