EFFECTIVE GROUNDWATER RELIEF
Communities across the country rely on levees to keep their towns safe. Relief wells are a vital tool in maintaining a structurally sound levee system under flooding conditions. When excess groundwater pressure threatens the integrity of levees, CDS stands tall as an industry leader in the installation of pressure relief wells.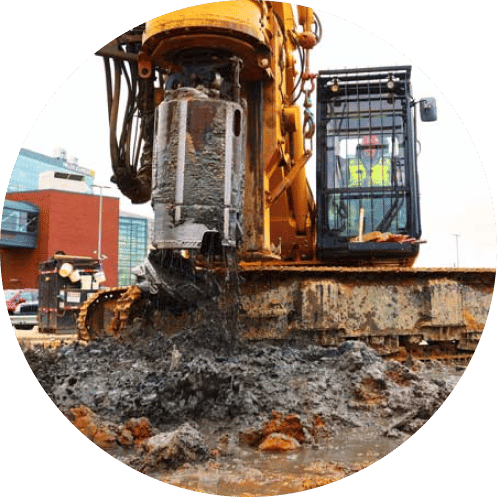 TRUSTED PRESSURE RELIEF WELLS
At CDS, our Pressure Relief Wells have been trusted by the US Army Corps of Engineers for over 30 years. From Williston, North Dakota to Baton Rouge, Louisiana we've installed over 1,000 pressure relief wells, with ranges as deep as 175 ft.
We provide installation and on-site creative problem-solving to maintain our nation's levees.
USACE IS RELIEVED TO WORK WITH CDS
---
CDS is called on by the U.S. Army Corps of Engineers (USACE) to provide relief wells for numerous projects ranging from New Orleans to North Dakota and beyond. These special collaborations include coordinating with general contractors, local sponsors, and landowners on the means, methods, scheduling, performance, and execution of the projects.
Working in a variety of challenging environments including the mid-slope of levees, dams, railroad right of ways, & confined work areas such as spaces with overhead power lines
Met & Exceeded USACE requirements on all projects
Projects range in size from 4 relief wells implemented to over 100 relief wells for 8 USACE districts around the United States