Groundwater level too high for construction? Call on CDS. Our custom-designed deep well systems will lower groundwater to the appropriate level so your work can carry on. For over 40 years, our team has blended the art of designing deep well systems with the science of implementation to create the best dewatering systems in the Midwest.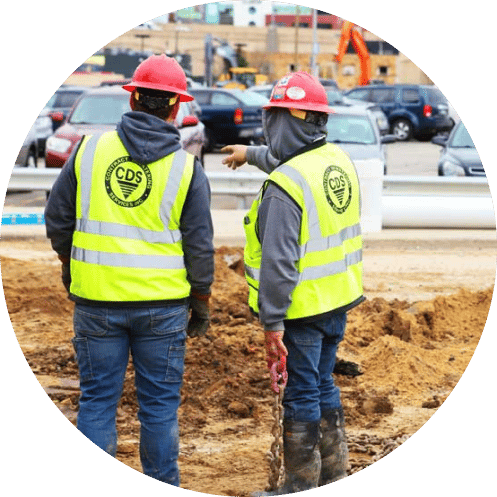 To get the most out of your worksite, it has to start right. And while every worksite is different our approach begins the same: We collaborate with our partners to identify and engineer the most efficient solutions for your groundwater issues. With state-of-the-art equipment and a resourceful and experienced team, we make sure your site will be dry, safe, and ready for what's next.
Our Deep Wells Work For:
Groundwater Control
Excavation Pre-Drainage
Existing Structure Expansion
Wet Utility Installation
Kamminga & Roodvoets (K&R) a Grand Rapids, MI-based construction company, was tasked with the challenging job of installing large diameter sewer piping in busy city streets while avoiding a maze of underground obstructions. For this demanding project, K&R called on CDS to design and implement a custom dewatering system that would work around the city gas lines, duct banks, steam tunnels, and water mains.
The Solution: In order to deliver dewatering in an efficient manner, CDS collaborated on a safe and strategic plan with the customer prior to construction. One of the key components of the plan was utilizing pre-excavation, smaller drilling shields and drill tooling to limit potential underground utility interference at each well location. CDS' dewatering system allowed the customer to concentrate their efforts on safety and scheduled production, instead of fighting a large volume of groundwater.
12 Deep Wells Installed
Site Dewatered for Four Junction Chambers and a 96" Sewer Line